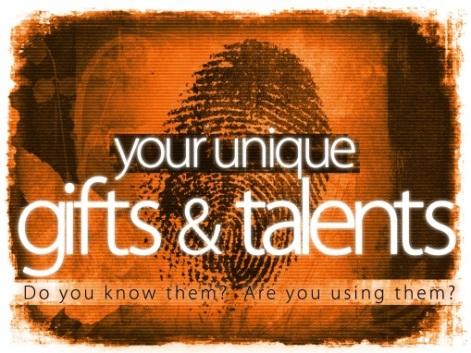 How to take your Talent and turn it into a Business.
Starting a business can seem daunting; however, starting a business that uses one of your existing talents or abilities can make the process not only considerably eas­ier, but also more enjoyable. Many new businesses fail in their first year of exis­tence. Although the reasons for this can be numerous, there is No Doubt that there is one reason which many people don't even consider: passion. If you have a pas­sion for the activity or subject that you are going to base your business on, then you have a much greater chance of keeping at it long enough for it to succeed.
The first step of course is to pinpoint just what your talents, interests and abilities are and then figuring out if they are suitable for a business. If you're not sure just what it is you are great at, take a moment (or a few days) to think about any posi­tive comments you've received over the years. Perhaps people have commented on your great photographs? Or your writing skills? Or that you are a good public speaker? Any of these talents can be utilized in a business.
Once you have determined what your abilities and skills are, it's time to create a plan of action for how you will monetize them. There are no limits and nowadays, with the world at your fingertips; online, there's a good chance you can make mo­ney from your talents without even having to set up a bricks and mortar business, which lowers your startup costs considerably.
You may choose to create an online course or membership facility where people across the world can pay a fee to access you and your services. You could be­come a freelancer and earn money from your own living room. Perhaps you can even conduct seminars where people will pay a substantial fee in order to spend time with you and discover what you have to teach them. The possibilities are end­less, provided you have the passion and determination!
Building your business on your natural talents, rather than skills you acquire, will make the process substantially more rewarding, motivating and ultimately, suc­cessful in the long run.
Let us know what talent or passion of yours is going to take you to the next level. Please leave your comments below.