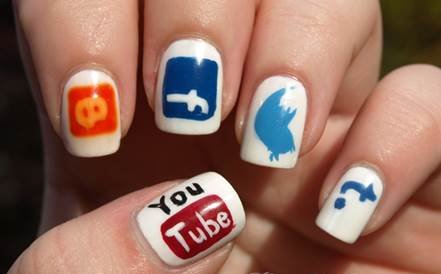 Social Media Article
You got Facebook, Twitter and Instagram; the odds are if you're in the know (and we hope you are)… You more than likely have one or more of them. As of today, these three are the most popular social media apps out now, but have you really explored all your app options?
Keeping connected is cool, but there's way more to life than just reading your friends' status updates. There are apps out there to help you with your productivity, health, studying and exercising your brain. We at No Doubt would like to introduce you to just a few.
Dropbox is a home for all your photos, docs, videos, and files. Anything you add to Dropbox will automatically show up on all your computers, phones and even the Dropbox website — so you can access your stuff from anywhere. It's free! Dropbox also makes it super easy to share with others, whether you're a student or professional, parent or grandparent. Even if you accidentally spill a latte on your laptop, have no fear! Relax knowing that your stuff is safe in Dropbox and will never be lost.
What is Quizlet exactly? We start with flash cards. Students can make their own, or choose from millions of flash cards sets created by others. But that's just the beginning – once you've got flashcards, you can use several study modes including multiple choice tests and study games. You can add images and listen to audio, and even study on the go with one of dozens of Quizlet-compatible mobile apps.
Luminosity's brain training exercises are fun and challenging. This brain fit­ness software is both a web based and mobile app. It is a brain exercising platform with training games that provide a quick brain workout. Luminosity strengthens areas in your brain including memory, processing speed and con­centration. With 15 minutes of daily exercising of your brain you could take that B average to an A plus. (Good luck with that).

☺
Workouts broken up into sections called Get Lean (cardio drills), Get Toned (light weights and intervals) and Get Strong (increased weights and reps). But my favorite is the Get Focused section which includes all 15-minute, targeted workouts.
There are literally thousands of apps out there that can be beneficial to you and you should take some time to research them. It's essential to stay connected with new technology and stay well-informed and expand your knowledge with the growth of technology.
We at No Doubt know you are part of the Savvy group.. Let us know of some apps you use to expand your mind, study, be productive, be healthy or manage your time. We know there are some really cool games out there but we also know life if more than a game. Leave your comments below.