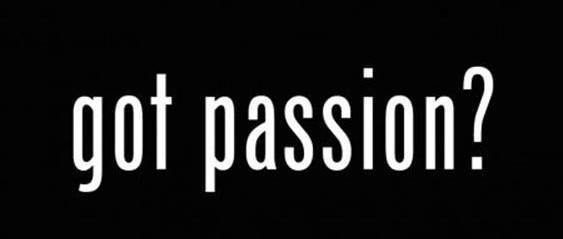 Got Passion?
What is your passion? Think about it. Really think about it. Now imagine yourself representing that passion into one of your businesses, making it into your pro­fession. Your passion is something you need to consider when thinking about a career you want in the future.
Some people just think about making the Money$$$ when getting an occupation. Then you start to realize, you don't like what you do and you're completely un­happy with your occupation and your life. Kevin Hart (the comedian) once told a story about him working at Red Lobster, scrubbing the lobsters. He said, every 15 minutes, he would look at the clock and see how many lobsters he accomplished scrubbing. Every time he looks in the clock, only a minute went by.
That is the difference between a job and a career. People always think of 'getting a job, to get money' but don't realize that a career, and having a passion for some­thing is much more of a better position to keep yourself in. If you love what you do, you will never work a day in your life.
The scale between passion and talent and a job, weighs more on passion. Your skills and passion may drive you into your future and what you really love to do.
It's your turn, tell us your passion and how it will work for the career or entrepre­neur endeavor you are looking into. Maybe you already found that job that fits perfectly into your passion, inspire us by telling us more. Leave your comments below.