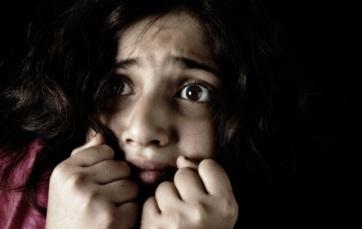 Fear or Fear Not?
Do you get scared easily? Do you have a lot of fears? Is it holding you back?
Facing and accepting our fears is surely one of the toughest things we can do as human beings. Many people choose to bury their fears or, at the very least, try and forget they exist while avoiding any situations that might force them to come face to face with the fear.
Conquering our fear becomes empowering once we can define exactly what it is. Fears can range from general phobias to deep emotional anxiety and anything in between. Some of the most common fears that people experience at some point include:
– Fear of public speaking
– Fear of failure
– Fear of not meeting your or other people's expectations
– Fear of rejection
The first step in accepting your fears is to think about where, when and why they are triggered. If you have a fear of failure, is it irrational? Have you failed in the past, or do you just have low self-confidence and thus think that there's a greater chance of failure than success? Once you realize that success is the product of your mindset, you can change your way of thinking to eliminate the thought of fail­ure altogether.
If you set extremely high expectations in any aspect of your life you are automati­cally putting pressure upon yourself. Likewise, if other people (for example your parents, boyfriend/girlfriend) have unrealistically high expectations of you, you need to step back and ask yourself if what they expect is what you really want in life.
In reality, the only expectations you need to meet are your own and you are in complete control of this. So the key is to be aware that you are the only person who can set expectations for yourself – and ultimately these should entail goals that make you happy.
These are just some of the common fears that most of us experience. Learning to define them and accept that they may not be as daunting as they seem, are the main steps to conquering your fears for good.
One of the best ways to face your fears is to expose them. You might find out you're not nearly alone with that fear. We challenge you to share your fears with us as we promise to share a few with you. Please tell us one or more of you biggest fears don't worry were here to see you through.